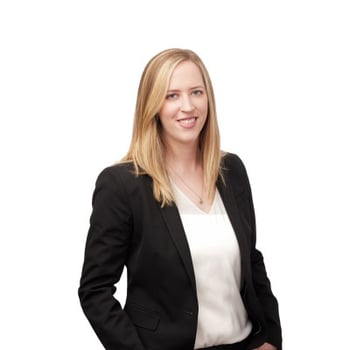 As part of the marketing and business development team at Amundsen Davis, Lynn Gosewisch helps refine her firm's content, including bios, webcasts, blogs and other thought leadership. Lynn recently joined me for a JD Supra Office Hours (Zoom training sessions open to all clients) to share some of her content marketing strategies and best practices with peers and colleagues on the call.
It is my pleasure to share these notes from the program – my quick recap of some of Lynn's insights and wisdom:
On JD Supra's role in the firm's content marketing efforts:
JD Supra is the first touchpoint for content, a one-stop shop including data about the performance of Amundsen Davis content, emerging trends across industries and practice groups with curated suggestions. Lynn logs in nearly every day to save time on content refinement, topic suggestions and to check the overall productivity of the firm's content.
When an attorney says, "I want to write about this industry or topic!" Lynn uses JD Supra to validate and guide their idea using data.
On guiding attorneys about content marketing:
JD Supra reinforces what the marketing and BD team tells lawyers from day one: it's important to see value in return for their time.
Prospective authors looking to publish content on the firm's website or blogs get an orientation covering the firm's style guidelines. Content should be short, sweet and to the point.
JD Supra data includes content that is doing well and this matches the guidelines the team has set out. It's a virtuous circle!
On support of the entire firm as it relates to content marketing and style guidelines:
The firm continuously refines its content processes, often relying on data for guidance.
Using JD Supra, you can filter data to support topics and inspire, "Professional Jealousy."
For example, Heather Bailey recently won a Reader's Choice Award – which the firm shared internally as a model to follow and to promote/congratulate Heather's efforts.
On using Content reports?
The Content report (in JD Supra analytics) is a way to identify posts that are doing well, to share internally for motivational purposes, and to spot emerging trends. It also illustrates older content that might be ripe for an update.
For example, Lynn noticed a cannabis-related post that was published in 2019 recently earning new readers. This enabled Lynn to return to the author and suggest an update – "Hey, what's going on with these regulations? Why is this article getting great visibility? Is it time for an update?"
The content report often reinforces the best practices recommended in the style guidelines.
On acting upon reader information:
Consistent/regular authors are signed up for reader highlights.
The marketing and business development team looks at top readers and repeat readers to identify leads. They also check to see what clients are reading and relay that information to the appropriate relationship attorney. This leads to valuable questions: Does that reader/organization have interests beyond the services currently delivered by the firm? Is it an opportunity to reach out?
The team collaborates on data before reaching out to an attorney. Sometimes they simply share great information so an author knows they are reaching valuable readers.
On using Beacon Insights:
The team uses Beacon Insight data to see how the firm's reach and visibility compares to other firms. Great to see ranking.
It's also very helpful for topic selection when they are pitching ideas or trying to get new content going. The curated news tab provides detail in one place by industry or topics. Saves time.
When an attorney reaches out and says, "I finally have some time to write, but I don't know what to say" Beacon supports a response. Affords an immediate insight so that you can take advantage of the lawyer's availability.
On content length/word count and other edits:
The firm does give a number, but it isn't a mandate. If an author submits content that is 1,000 words over, the team might suggest converting it into a series rather than one long post.
"How would your ideal (and busy) client most likely read and digest the content?"
If someone is reading on their phone, are they going to keep scrolling? They ask attorneys to keep their own reading behavior in mind. How would your ideal (and busy) client most likely read and digest the content?
The team retitles posts all the time. Return to attorneys with suggestions for titles that might perform better. (Again, data helps with this.)
Audience questions for Lynn:
How do you get your attorneys to cut back on legalese?
Content needs to be easy to digest and you shouldn't think of your audience as other lawyers. How can the issues be clarified?
Provide examples of other things attorneys have published that do really well. First time authors have challenges that are sometimes eased the second time they write.
Do you provide analytics on a regular basis, like quarterly or annually, or is it driven by lawyers requests?
Whenever it is necessary. If readership is sliding for a blog – Lynn checks, are they not following style guidelines or covering the same topic too much. It depends on what Lynn is seeing at the time. Some practice groups ask for reporting as part of their regular meetings. Other times, reports are opportunistic based on content performance.
*
It was an invaluable session and I thank Lynn for being so generous with her time and insights. If you'd like to watch and listen to the entire Zoom recording, drop me a note and I'll happily provide the link!
- Paul Ryplewski, VP Client Services