JD Supra Delivers Concrete Results
1. Media Attention [Learn more]
We connect you to editors and reporters who request expert sources via our "Reporter on Deadline" offering - and they contact you directly through your content on JD Supra.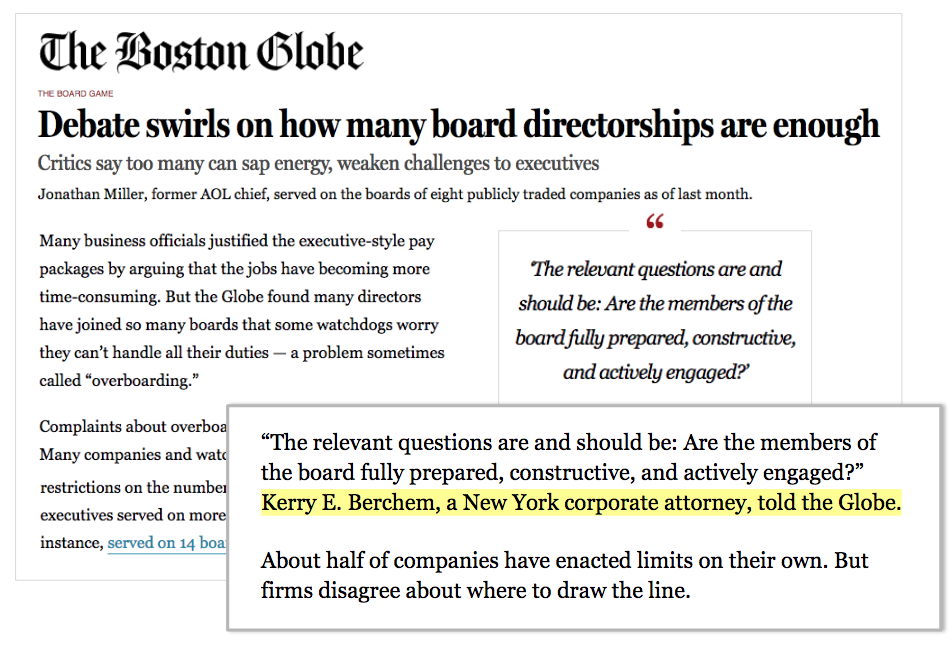 Kristin Vasilj
Digital Communications
Holland & Knight
Thanks to JD Supra one of our alerts resulted in a Wall Street Journal reference, a write-up on the National Federation of Independent Business website… and a host of other media mentions. Love the exposure!
2. Networking Opportunities [Learn more]
Potential clients, referral sources and media publicly

share your expertise with their peers, enabling you to connect with them.

Referral sources contact you to speak at their events and webinars.
More of your target audience attend your own events and webinars.
Linn Freedman
Partner
Robinson+Cole
Affiliating with JD Supra, our readership grew exponentially… JD Supra has done an amazing job getting our content out… This recognition has led to speaking opportunities, client engagement, and entities and clients coming to us as thought-leaders.
Current and new clients contact you directly with legal needs related to your content (and expertise).
Ari Rosenbaum
ERISA attorney
The biggest jolt was signing up for JD Supra… I think it's probably the one tool that I can say has launched my practice into the stratosphere.