JD Supra simplifies how you share your thought leadership
Connect what you know with who you (or your authors) know: in just a few clicks, you can sync accounts so that your new work is automatically shared to your LinkedIn, Twitter and/or Facebook networks as it is published on JD Supra.
For authors: JD Supra Sync is a seamless way to stay top-of-mind with colleagues, clients, and professional connections with thought leadership automatically shared at the time of publication. [Log in to sync or learn how]
For marketers and business development: by enabling authors to feed their own social channels, JD Supra Sync is an effective way to unleash the full networking power of a practice group or your entire firm. [Log in to sync or learn how to invite your authors]
For everyone: JD Supra Sync enables you to better track and monitor engagement with your work right from your analytics dashboard. [Learn more about Social data via JD Supra].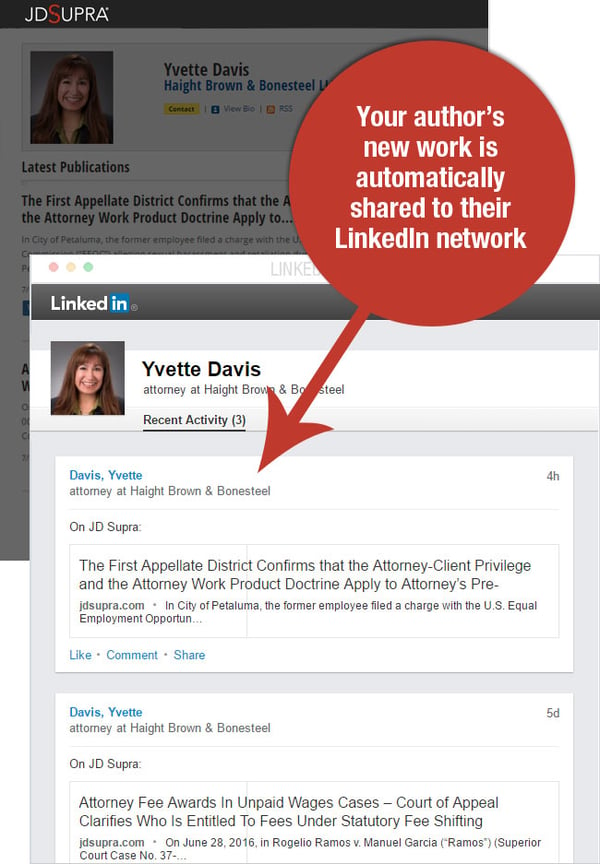 Mary Spadaro
Marketing & Training Manager
Barg Coffin
...our lawyers' articles are automatically shared with their LinkedIn connections in a network update as soon as they go live on JD Supra. In an era when content marketing is king, and speed is the name of the game — this kind of seamlessness is critical

Anna Firpi
Director of Client Development
Foodman & Associates
The JD Supra Twitter Tether allows us to expand our network and visibility. It's automatic feature saves time, works efficiently and is extremely effective.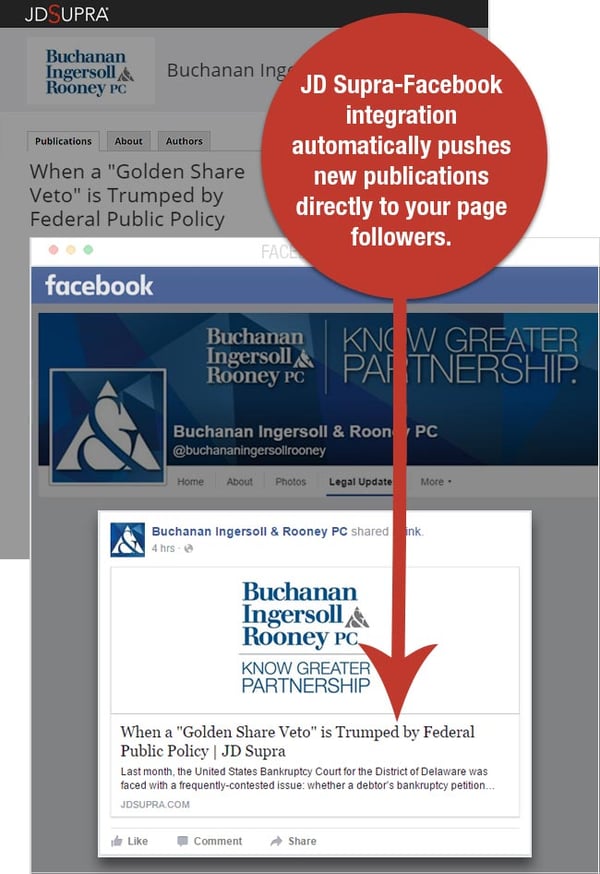 Bradley Neese
McAfee & Taft
...greatly enhances our firm's Facebook presence by adding more profile information as well as easy access to our firm's continually expanding repository of freely available legal information with little or no effort on our part; a great time saver!
or Learn How Here