Showcase your insights, grow your followers
Available for the firm and any individual author, JD Supra badges enable you to promote your thought leadership and grow followers from your website, blog, profile/bio, and email signature.
To grab yours, simply:
2. Click the 'Profile' drop-down menu at the top right of your Account Management dashboard and select 'Badges' in the subsequent menu:
3. Pick the badge style and size you prefer.
4. Copy and paste the code into your website, blog and/or email signature. Keep in mind:
If you have practice group accounts

select the practice group whose badge code you want in the drop down at the top of the page, to ensure you grab the correct code.
Authors can grab badges

to promote their own work when they log in to their JD Supra dashboard. Or, contact us if you'd like help gathering and implementing author badges (for example, on your website's profile/BIO pages or in email signatures).
[*Note: if you don't see one that fits your site or firm's color scheme, contact us and we'll create you a complimentary, custom badge that matches your website. Happy to help!]
See how others are using the JD Supra badge below.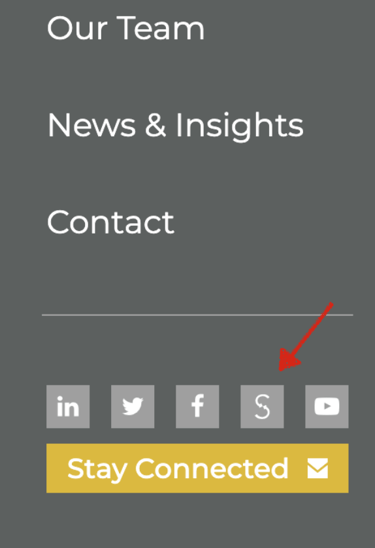 Related FAQ: