JD Supra badges enable you to promote your portfolio and grow your followers, from your own website, blog, bio and email signature. To grab yours, simply:
2. Select "Get Badge" in the left hand column of your dashboard.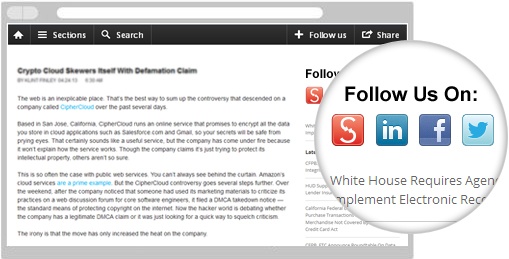 3. Pick the badge style and size you prefer.
4. Copy and paste the code into your website, blog and/or email signature. [Note: if you have practice group accounts, be sure to select the practice group whose badge code you want in the drop down at the top of the page to ensure you grab the correct code.]
See how others are using the JD Supra badge below.




Related FAQ: